Main content starts here, tab to start navigating
Menu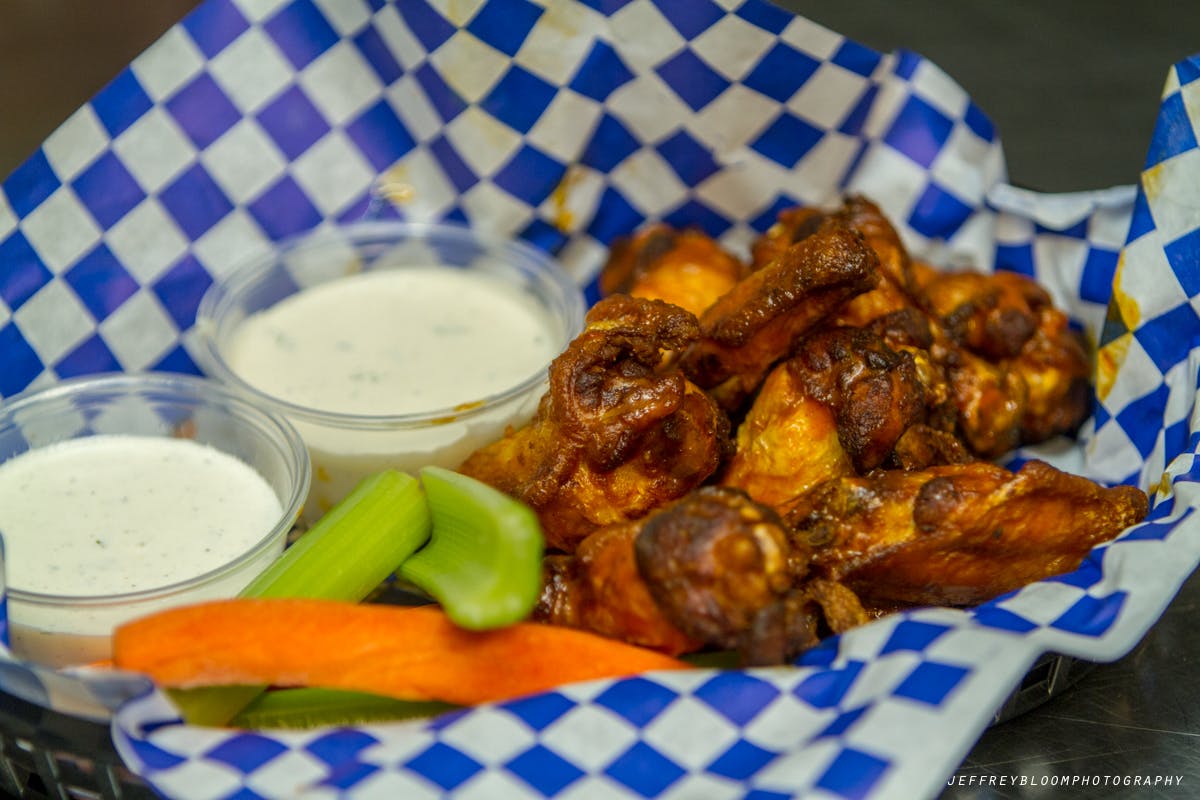 Slide 1 of 3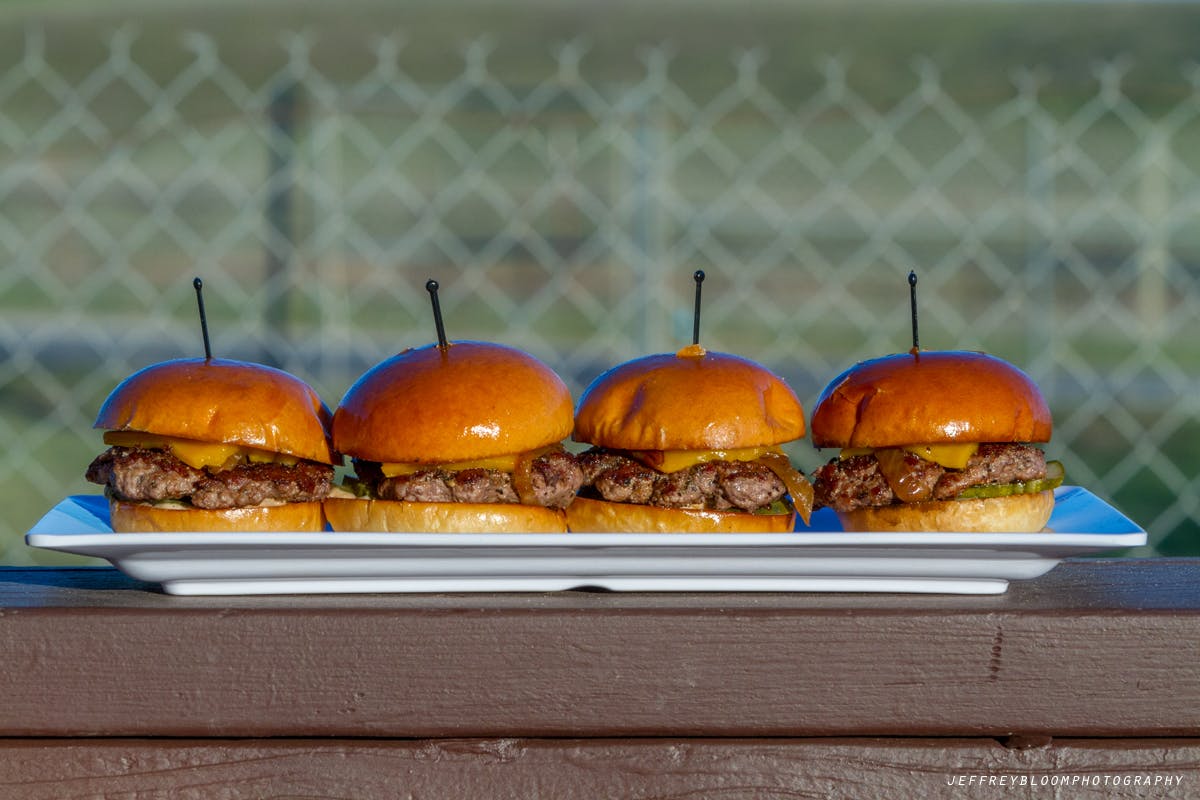 Slide 2 of 3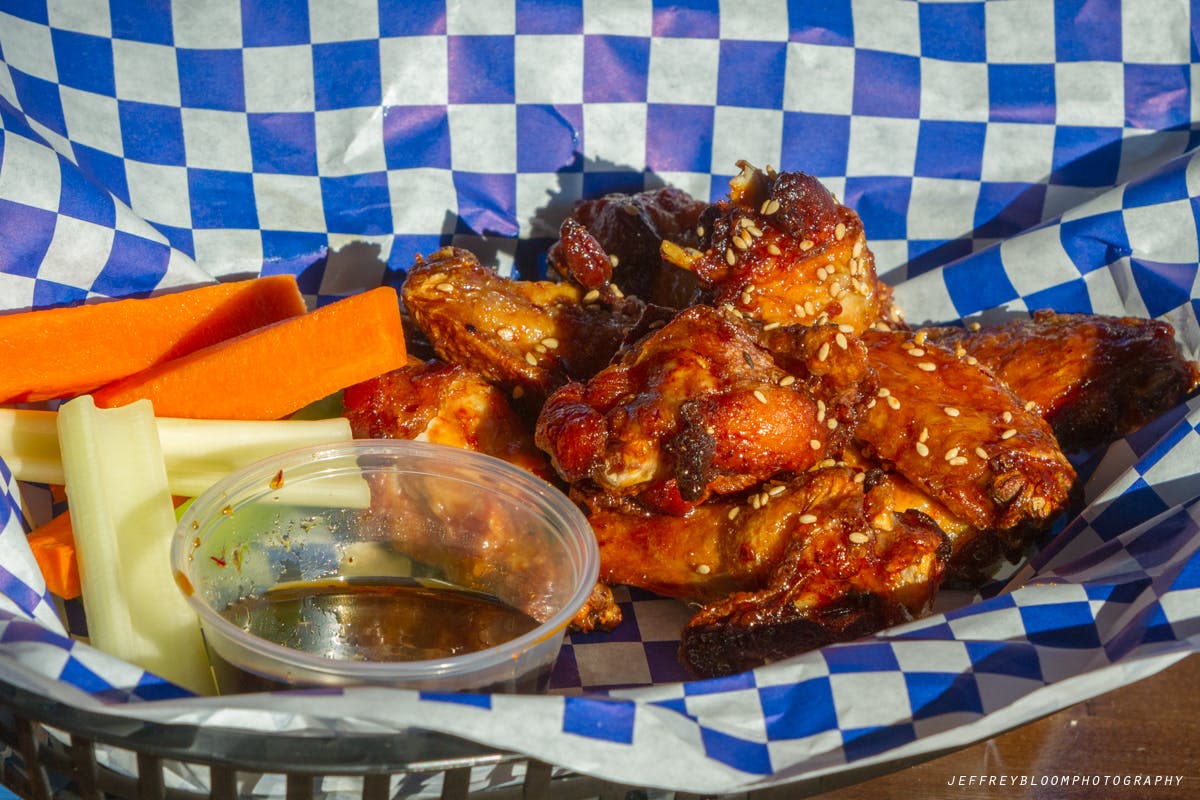 Slide 3 of 3
Main Menu
Cocktails
Jacks Farmstand Lynchburg Lemonade

Jack Daniel's Tennessee Whiskey, housemade lemonade, triple sec,splash of Sprite and fresh squeezed lemon juice

$11

Maverick Mule

Tito's Handmade Vodka,Q Ginger Beer, fresh lime served in a Tito's Copper Mug

$13

Horny Margarita

Jose Cuervo Tradicional Tequila, fresh fruit puree, fresh lime juice, shaken and served up or on the rocks. Rimmed with spicy kosher salt.

$12

Like the spice? Add jalapeño for $1

Lulu Bell

Grey Goose Vodka, St-Germaine Elderflower Liqueur, strawberry puree, fresh lime, shaken and served on the rocks with mint.

$12

Glider Ride

Bulleit Bourbon,Aperol, Amaro Nonino, fresh lemon, shaken and served on the rocks with an orange twist.

$12
Specials
Angry Orchard Rose Cider

$6
Wines
Ballard Lane Chardonnay

$6

$22

Sanford Flor De Campo Chardonnay

$10

$40

Gainey Chardonnay

$11

$44

Stolpman Sauvignon Blanc

$10

$40

Gainey Sauvignon Blanc

$10

$38

Refugio Ranch Rose

$9

$35

Ballard Lane Cabernet

$6

$22

Dierberg 3 Saints Cabernet

$10

$38

Stolpman Syrah

$12

$48

Dierberg 3 Saints Pinot Noir

$10

$38

Dierberg SMV Pinot Noir

$20

$80
Appetizers
Wings

Served with celery and carrots

Choose a Sauce:

Buffalo-homemade hot sauce served with house blue cheese and ranch dressing

House made BBQ Sauce

(6). $4.65

(12). $10.25

(18). $14.85

Basket O' Fries

Served with ketchup and ranch dressing

$4.65

Basket O' Rings

Served with house made ranch dressing

$5.24

Chicken Taquitos

Smoked chicken with tomato,smoked mild chilies, and cheese, served with salsa fresca and guacamole

$6.50

Slab Bacon Bites

House-smoked slab bacon, tossed with maple syrup

$7.45

Loaded Fries

Topped with cowboy chili, cheese sauce, roasted salsa, sour cream

$8.35

Sliders (3)

Fresh ground chuck, Maverick Sauce, cheddar cheese, house pickles, caramelized onions

$12.10

Add french fries $2.80
Salads
Add a Protein: Grilled Chicken $3.70
Mixed Green Salad

Served with house made ranch or blue cheese, carrots, tomato, cucumber, pickled red onion

$9.30

Caesar Salad

Housemade caesar dressing, croutons, parmesan cheese

$9.30
Burgers and Sandwiches
1/3 LB PATTY SERVED ON A BRIOCHE BUN WITH FRENCH FRIES. SUBSTITUTE A SALAD OR ONION RINGS FOR $1.85. MAKE IT A DOUBLE ADD $3.72 OR MAKE IT A TRIPLE ADD $6.51
Hamburger

Fresh ground chuck, Maverick Sauce, house pickles, lettuce, tomato, & caramelized onions

$12.10

Cheeseburger

Fresh ground chuck, cheddar cheese, Maverick Sauce, house pickles, lettuce, tomato, & caramelized onions

$12.90

Western BBQ Burger

Fresh ground chuck, cheddar cheese, house pickles, lettuce, tomato, bacon, onion rings, & BBQ sauce

$13.95

Bacon & Bleu Burger

Fresh ground chuck, bleu cheese, garlic aioli, house pickles, lettuce, tomato, caramelized onion, & bacon

$13.95

Bacon & Brie Burger

Fresh ground chuck, brie cheese, garlic aioli, house pickles, lettuce, tomato, caramelized onion, & bacon

$13.95

Mushroom & Swiss Burger

Fresh ground chuck, swiss cheese, Maverick Sauce, house pickles, lettuce, tomato, caramelized onion, & sauteed mushrooms

$13.95

Chicken Sandwich

Breaded fried chicken breast, Swiss cheese, garlic aioli, & house pickles

$12.10

Tri Tip Sandwich

Snake River Wagu Tri Tip, cooked medium rare and served with pico de gallo & BBQ sauce

$12.10
*Prices do not include sales tax and prices are subject to change*
Special Event Menu
For groups of 20 people or more. 48 hours advance notice required.
Appetizers
Taquitos [Flour Tortillas] [Choice of One]

Served with salsa fresca and guacamole

Shredded BBQ Chicken with Tomato, Smoked Mild Chilies, and Cheese

Smoked pulled pork with black beans, corn, and cheese

Veggie with potatoes, peas, and onion

Loaded Skins [Choice of One]

Served with sour cream and guacamole

Cheese and house-made slab bacon

Smoked Pulled Pork and BBQ Sauce

Bacon Slab

House-smoked slab bacon, tossed with maple syrup

Deviled Eggs

Mayo, house-made pickles, mustard

Wings [Choice of One]

Served with house-made ranch, celery, and carrots

Buffalo

Chipotle Glazed

BBQ Sauce

Sliders [Choice of One]

Beef 80/20 ground chuck, maverick sauce, cheddar cheese, house pickles, caramelized onions

Smoked Pulled Pork

with coleslaw and BBQ sauce

Add Fries [+3 per Person]

Served with ketchup and ranch
Taco Stand
Chips and salsa, corn and flour tortillas, 2 salsas, guacamole
Includes the Following Items

Carne asada · smoked grilled chicken · el pastor · veggie hash
Buffet
[Available until 9pm]
Bread and Butter or Smoked Jalapeño Cornbread with Butter

Roasted Seasonal Veggies

Choice of Salad

Caesar - Served with house-made Caesar dressing

Fresh Seasonal Greens - With choice of 2: blue cheese, house ranch, house vinaigrette

Choice of Starch

French Fries

Baked Potato Salad

Spanish Rice

Entrées [Choice of One]

Premium Tri-Tip

Smoked Brisket

BBQ Chicken with Chipotle Glaze Or BBQ Sauce

Pork Ribs with Chipotle Glaze Or BBQ Sauce

Smoked Pulled Pork with Braised Greens

Smoked Veggie Hash

Smoked Salmon
Dessert
Bread Pudding with Bourbon Butter Sauce · Fresh Fruit Cobbler · Brownie *Add Ice Cream for Additional Charge
Special Event Menu Pricing
All prices are per-person and subject to change.
Appetizers with Meal

Choice of 3 $12

Choice of 5 $15

Appetizer-Only Reception

Choice of 3 $18

Choice of 5 $24

Appetizers - 9 Pm and Later

Choice of 3 $15

Choice of 5 $22

Taco Stand

$15

Buffet

2 Entrées, 1 Salad + Roasted Seasonal Veggies + 1 Starch + Bread $25

3 Entrées, 1 Salad + Roasted Seasonal Veggies + 1 Starch + Bread $30

Dessert

$5

Add Ice Cream

$2
What's Included

Professional Wait Staff, Glassware, Napkins | Premium Disposable Plates and Forks, Reserved Seating

Also Available

China and Silverware $5

Seated Tables and Chairs in Concert Hall, Subject to Rental Pricing

Additional Charges

Local Sales Tax , 18% Gratuity